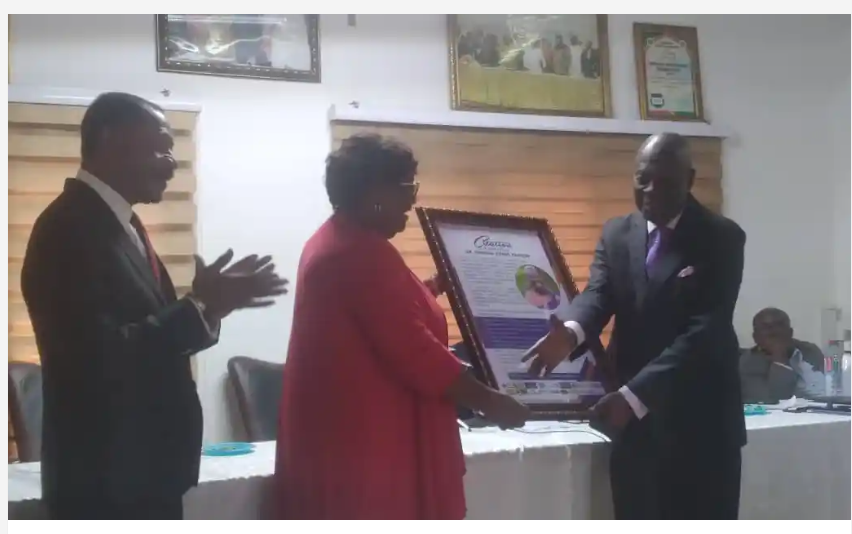 The story of Private enterprise Federation cannot be told without making mention of Dr. Ishmael Yamson. The PEF/Yamson relationship dates back to the formative years of the Private enterprises Federation. 
Dr Yamson, then the president of AGI, together with his colleagues from GNCCI, GEA, FAGE, and GAB, established the Private Enterprise Foundation (now Federation) with the main objective to influence national policy initiatives to create an enabling environment for private sector businesses to thrive.
Through his leadership, the Federation was inaugurated on 25th January 1995 with USAID offering to sponsor its operations for the first five years. USAID supported PEF's operations for more than ten years, making it possible for PEF to exert its influence in policy formulation and capacity building for the enabling environment for its members.
Dr Yamson was a PEF President for 10 plus years and was instrumental in securing the landed property for the Federation. Considering his impact in manufacturing, telecoms, banking, finance, education, health, extractives and the domestic private sector, we think it would be prudent to celebrate this beautiful milestone with him.
He single-handedly donated a 1.08 acres land to PEF. This landed property is located at Ridge West, Accra which is no mean a prime location, and has therefore become a great asset to the Federation. The land has virtually become the single most priceless valuable which PEF has leveraged on to generate some funding to support its operations and we owe it all to Dr. Ishmael Yamsom. 
Dr. Yamson, comes across as a genre who has always been a shining example wherever he has worked and the seed he sows always grow to become a flamboyant tree whose branches become formidable nest for all and sundry, and celebrating him in a modest way such as this is not only a beaconing example to the younger generation but a demonstration patriotic citizen that nations struggle to find and we consider it a worthwhile to show our modest appreciation to this gentleman.
So, on the occasion of his retirement, PEF would like to join all and sundry to say a big thank you to Dr. Ishmael Yamson to wish him well and pray the Good Lord to grant him a peaceful retirement. 
Thank you.